Openhearted Rebellion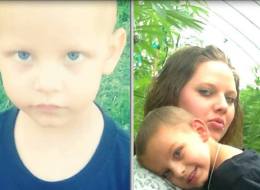 Landon and Sierra Riddle pictured above. (via Facebook)
A mother who stirred up a heated debate about parental rights when she chose medical marijuana over chemo to treat her 3-year-old son's cancer, has had to resume chemotherapy treatments after the state intervened.
Sierra Riddle made headlines recently for moving to Colorado, where medical and recreational marijuana is legal, to try and help her son Landon battle Acute Lymphoblastic Leukemia (ALL) with a cannabis oil and a strain of medical marijuana called Charlotte's Web grown in the state.
Shortly after she began the medical marijuana treatment however, Riddle said a case worker with Human Services began investigating her when a local doctor reported her for refusing Landon's chemotherapy treatments.
"They are not only forcing me to do something against my will as a parent, they are forcing me to make my child sick," Riddle told CBS4 News.
Landon's grandma…
View original post 621 more words